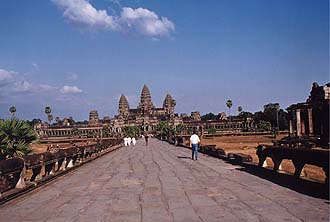 Angkor Wat panorama, Siem Reap
Angkor Wat with monks, Siem Reap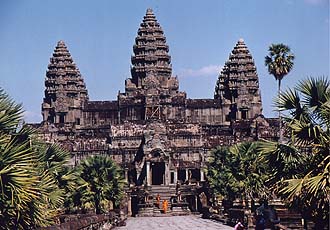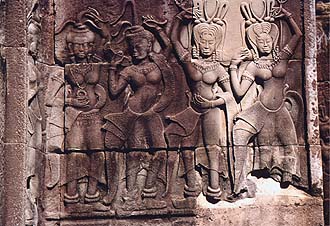 An artistically worked bas-relief representing
Apsaras (celestial nymphs) adorns a gallery in Angkor Wat.
Hardly to believe that this design is at least 800 years old!
water canal in Angkor, Siem Reap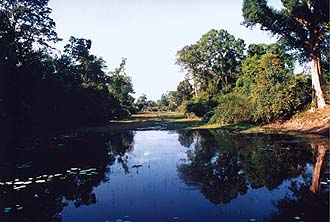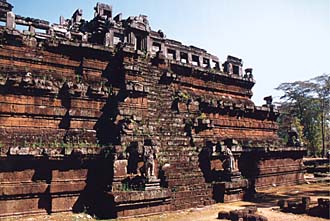 Baphuon Temple, Siem Reap
Bayon detail with smiling stone faces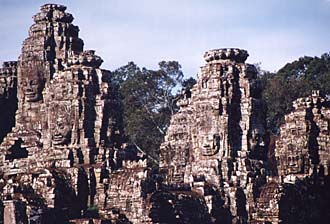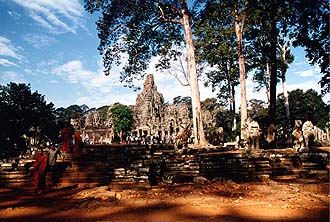 Bayon
Bayon Temple is considered to be an architectural masterpiece.

Bayon: smiling face
The face of the Bodhisattva Lokesvara looks
with a benevolent smile.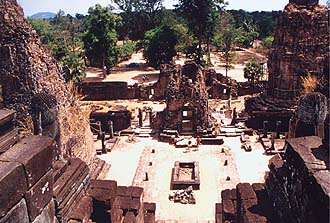 East Mebon Temple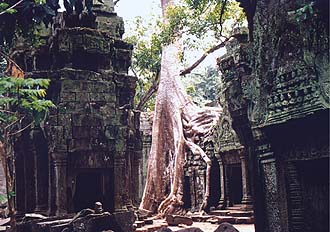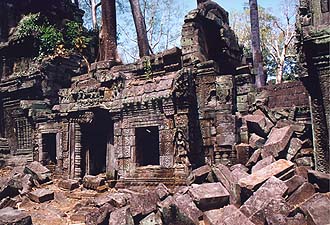 Impressions from Ta Prohm Temple
Strangler fig tree at Ta Prohm Temple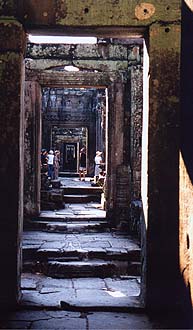 Preah Khan Temple
Thommanon Temple
Banteay Srei Temple, Siem Reap
street to Banteay Srei Temple
fishing in a water channel in Siem Reap